SongVault Artist Profile
SONGVAULT TRACK LISTING
No Tracks Available
WILK
Brooklyn
New York, United States
Pop
WILK debut solo album, "Broke Wide Open" CD available now!!!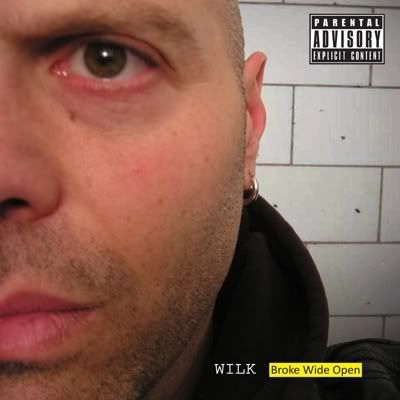 "Broke Wide Open"
I'd love to say that the making of this album was the happiest time of my life. It certainly is the greatest opportunity that I've had since I decided to make music my career. The truth is, this has been one of the most challenging times of my life. My professional life, my personal life, everything seemed to have gotten to that place where you feel as if you're running straight uphill in the deepest, sloppiest mud you could imagine, with a 100 lb bag on your back, hurricane winds blowing straight in your face, rain pounding down from a dark sky, so that you can't even see where you're going. But I always push ahead, because I'm optimistic by nature and I have faith that there's always something exciting waiting for me, and something to learn from the struggle involved in getting up that hill. I try to enjoy the journey, listening to myself breathe as I keep climbing. Two things my mother always said to me, "everything always works out for the best", and "beshert, beshert", which say to me, "stay positive and good things will come". I try to live each day with my mother in my ear.
My Mother:
My story begins before I was born. My mother, a single woman living in The Bronx, NY, was having an affair with her boss, who happened to be 25 years older than her, and had a wife and 3 kids. She got pregnant, decided not to tell her boss, and just took off. Disappeared. Then, after a lot of thought, a lot of soul searching [I hope], she decided she couldn't keep me, and that I was going to be given up for adoption. Or maybe she decided she simply didn't want me. I guess I'll never really know, but after a few short stays at 4 different foster homes, I was finally permanently adopted by 2 of the most amazing people on this planet, Leon and Phyllis Wilk. I never take for granted what "could have been" and I will always feel as if my parents saved my life. But when I refer to my "mother", I'm always talking about Phyllis Wilk.
She chose me, she gave me a permanent home, she made me feel as if the world was a safe place. She's my mother. Period. My biological mother, though, gave me the greatest gift of my life. She decided to give me up for adoption, to let me go. With this selfless act, she allowed me to be a part of a beautiful family, and I see that as her legacy. She did what was right for the child, just as a good mother should. Someone once said to me, "do you realize that the first major event in your life was that your mother gave you away? That she decided that you just weren't worth the time and effort?" I have to say, in the deepest part of myself, it never felt that way to me. I think she realized that she had to send me "home", and I've always felt as if it took a lot of courage to do that. To Ms. Seidenberg, I thank you.
Why:
The main reason I decided to do this album, was that I felt I had a lot going on inside of me that had to come out. If I was going to do a solo project, it was gonna be because I felt as if I had something to say, and this was definitely the right time for me to take this journey. These songs are really who I am, how I feel, how I look at the world around me. My hope is that each song evokes feelings in the listener about his or her own life, that these stories seem reminiscent of what is inside of everyone.
As my good friend Jack Rollins compelled me to do, I tried to reveal myself, to strip down naked and open my personal window, to let you see who I am, in hopes that you might allow me into your world, briefly, one song at a time. Working on this album has been the most amazing and fulfilling time of my life and has been a great learning experience. I would say that I've learned more over the past 6 months than I have in my entire life.
Where and how:
These songs were all written while riding the subways here in NYC. I've always written that way. For some reason, when I get on the train, I just feel so inspired by what's around me. As anyone who knows me will tell you, I LOVE New York City, it's so deep in my blood, it can make me cry at times.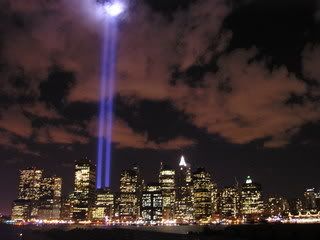 Being out in the midst of the incredible diversity of this city always makes me feel as if I'm a part of something very special, and music just comes flowing out of me. I always travel around with my small, handheld digital recorder and a notebook, and ride the subways until I have a song. If I get on the A Train in Brooklyn, usually by the time I get to 207th Street in Manhattan, the last stop, a new song will be born. If not, I'll ride down to 145th St, get on the D Train and head to the Bronx. My personal adventures always seem to, eventually, wind up with a song. Once I have sung all of my ideas into my recorder, I'll get on a bus and finish up the lyrics. I guess I really have to thank the MTA and New York City for all the inspiration it has brought me over the years.
Some insight:
My father and my grandmother [she's in the pic above next to the song, "treat you like my own"] were both great storytellers. Just sitting around after a meal with them was a gift. You would hear the most amazing stories. They both had this ability to make you hang on every word, to make you laugh until you cried. My mother continued that tradition after both my father and grandmother had passed away, and she had the same ability to communicate. With all of them, it was as if you were getting a history lesson from the greatest, most interesting, and funniest teachers of all time. I guess this is what I miss every day of my life. With all of them gone now, my connection to that generation has passed away with them. Loss of people like that are startling reminders of how finite things are in this life, how final all of our experiences and relationships can be, and how we should never take them for granted. I tried my best to use my family in the making of this album, channeling all of them while writing these songs. I wanted to really tell stories, not just craft pop songs. I wanted to communicate in an interesting way, so I hope that comes across in these songs.
Getting it recorded:
Once I had all of the songs written, it was time to get into the studio and produce them. My studio is in a loft, literally in the middle of my apartment here in Bedford Stuyvesant, Brooklyn, and it's a small space, but perfect for my needs. Once the production process began, I didn't leave that space for about 4 solid months. The only time I left was to go running every morning, usually over either the Williamsburg Bridge, the Brooklyn Bridge or The Manhattan Bridge, from Brooklyn into Manhattan.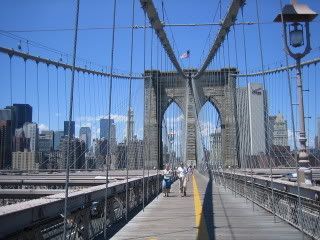 What a perfect way to start each day, with this stunning view of the most beautiful city in the world, getting my workout in, and then heading home to get back to my music.
After a quick shower, I'd get right into the studio, usually working until about 3am every day. I lost about 20 lbs during this process, simply because I was forgetting to eat, I was so consumed with the work.
These songs are extremely personal, and as a matter of fact, I got physically sick working on a few of them. There were many times I didn't think I was going to be able to complete this project, that it was just too difficult to get through, because I was digging so deep inside of myself. But as each day passed, I realized how important it was for me to finish, so I "stayed with it", as Mr. Rollins would tell me from time to time. And what a gift those times were, when he would share his experience with me. Coming from a man who had a very significant hand in the careers of Woody Allen, Robin Williams, Billy Crystal, David Letterman, Tony Bennett, and many more, I was all ears, all the time. Mr. Rollins has this tremendous insight into the deepest part of a person. He really pays attention, listens, and is probably the wisest person I have ever known. My conversations with him will be with me forever, like jewels from an early civilization that increase in value everyday, they become more meaningful every minute. "Open your window", "when you find a great artist, first you define them, then you refine them, until they're one of a kind". I would often think, "Who gets to experience something like this while they're working on an album?" Nobody, would be the answer to that question. I'll say it again, what a gift to know Jack Rollins, to be able to call him my friend, and to have had him take an interest in my work.
Finally:
So here I am, putting these songs out into the universe for everyone to hear, and I hope that you feel them and enjoy them as much as I do. The day I dropped the final mixes off to the mastering studio, it felt as if I was taking my children to school for the first time, holding their hands and then letting them go. Releasing them to find their own, individual paths. That's what my desire is for these songs, that they touch as many people as possible, and that they all find infinite and diverse paths to travel. I guess this album is my legacy, and I hope in a small way it's a contribution to my communities, both immediate and global. I thank you for listening to my stories, and I hope you enjoy the way I tell them. Be sure to keep in touch with me and lemmeno what you think…………………..