SongVault Artist Profile
SONGVAULT TRACK LISTING
No Tracks Available
The DIRTY WORKS
Knoville
Tennessee, United States
Punk / Hard Rock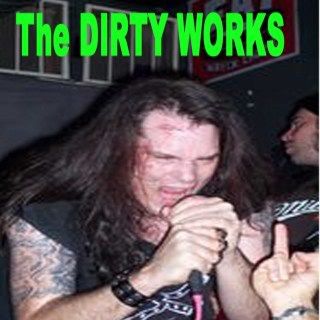 The DIRTY WORKS, Born in 2004 (Summer) are a HardCore Southern Punk Rock band. In the three yrs. the bands been together they released a Self Recorded E.P. Frogwater Injection. By selling enough of these they went into Atrium Studios Knoxville, TN and recorded 12 songCD called Biscuits and Liquor. This CD is Raw, Vile and crudely mixed, just as Christopher Scum, Frontman band Founder wanted.
While playing an especially chaotic and
brutal show with Atlanta band Drop Sonic @ a Hole in the wall dive in Morristown, TN the Band met Worldstorm Arts Lab.
Two and One half years later Worldstorm is working on the very last edits of The DIRTY WORKS DOCUMENTARY TITLED REBEL SCUM
THE MOVIE.
By The first of '09 this Documentary will definitely be out, we just can't say for certain when or on what scale. Worldstorm is Neg. distribution of this now.
The TRAILER can be viewed at Youtube-
[URL]http://www.youtube.com/watch?v=rlr9ZfAdMQg[/URL]
Right Now the Band is playing weekly gigs traveling throughout the South anywhere that will have them. Fortunately they been playing shows with The Queers (Joe Queer is a Confirmed Dirty Works fan) The Murder Junkies, BoLth, The Loaded Nuns, The Guttersluts, and fellow Knoxville Punks The Disobedients.
The Dirty Works are
Christopher Scum Main Vox/Bass
B.RIOT-DRUMS VOCALS
Steven "Boozy" Crime-Guitaromaniac/ Vocals
8/26/08